BOWER ART SUPPLIES
WATERCOLOUR BRUSH PENS
Sale price Price £13.99 Regular price
Tax included.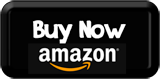 Designer level real brush pens for kids, teens,students and professionals
• Real Brush Tips - The nibs of our pens are made of high quality soft imported nylon bristle fibres. These give a fantastic level of control and precision.
• 12 Colours - Bower real brush pens come in Pink, Red, Orange, Yellow, Lime Green, Dark Green, Light Blue, Dark Blue, Purple, Black, Brown, and Peach so include all  colours and skin tones
• Blendable - The high quality water based ink can be used with a wet paintbrush to blend and drag out the colour. this gives the effect of watercolours and is vey effective
• Amazingly Versatile - These markers can be used for Adult Colouring, Manga Drawing to make comic book style pictures.
• Best effect - We recommend using these fab brushes on high quality high gram canvas paper